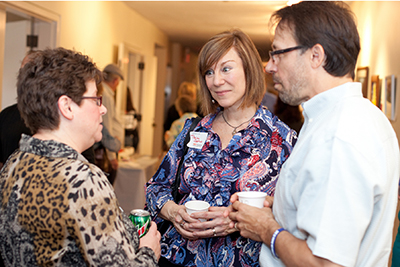 TEDxHickory 2023 will be a reserved event that requires registration. Tickets will be on sale soon!  Find more information about tickets and the event details below, and then purchase your tickets when available by returning to this web site.
Planning to travel to Hickory for the event?  More information coming soon.
Who attends?
TEDxHickory is more than just a conference. It's an event by creative thinkers, for creative thinkers, who embrace the spirit of ideas worth spreading. The audience will consist of people who believe in bringing great ideas together to improve the environments we live in.
What? No application process?
Nope. All you have to do to come this year is buy a ticket.
Yep, we will feed and water you…
Tickets include coffee and snacks, a yummy catered lunch, and an afternoon snack break to recharge and keep the energy up and the creative juices flowing!
Networking. The best kind of "working"…
As always, there will be plenty of time during the curated breaks to meet each other, talk to presenters past and present, and learn more about what's happening with TEDx and other activities and initiatives represented by our speakers. The nametags we will provide at check-in will reveal a little info about who you are and what you like to make the "introduction" process a little easier.
Rules. Evil, but necessary…
Registration starts at 9am! Get there early to check-in, get your fancy nametag, and find a seat.
Parking is FREE in designated areas. There will be signs to help you find where to park.
You'll get 90 minutes for lunch! Make the most of that time by meeting new people. We will help that along with the above-mentioned fancy nametags.
Only people that show up with tickets are allowed to enter.
We ask you to commit to spending the whole time with us and don't arrive late or leave early. You'll miss some good stuff.
Tickets are not refundable.
Lunch is included in your ticket!
We will have plenty of volunteers that day to make your time with us enjoyable and easy.
How do I register and buy tickets?
Tickets for TEDxHickory 2023 will be available soon!
When is it? 
Saturday, April 22nd, 2023
Where is it?
Belk Centrum
Lenoir-Rhyne University
Hickory, NC 28601