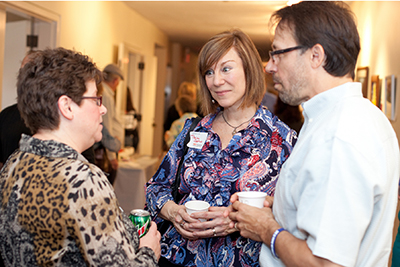 TEDxHickory 2023 is a reserved event that requires registration and tickets are now on sale!  We cordially invite you to join us on Saturday, April 22nd, 2023 at Lenoir-Rhyne University's Belk Centrum for, our 10th annual, TEDxHickory! This year's event is planned as an in-person event. We will have virtual tickets available for those who are unable to attend the in-person event.
Pl
We have another exciting line-up of speakers and artists this year. 
The event begins at 10 am, doors open at 9 am.
What? No application process? 
Nope. All you have to do to come this year is buy a ticket.  Please note: When purchasing multiple tickets, please assign each ticket to the name and email address of the attendee. Tickets are transferable.
We will feed and water you…
Tickets include coffee and snacks, a yummy catered lunch, and an afternoon snack break to recharge and keep the energy up and the creative juices flowing!  Also, you will receive a TEDxHickory gift at entry.
Networking. The best kind of "working"…
As always, there will be plenty of time during the curated breaks to meet each other, talk to presenters past and present, and learn more about what's happening with TEDx and other activities and initiatives represented by our speakers. The nametags we will provide at check-in will reveal a little info about who you are and what you like to make the "introduction" process a little easier.
Rules. Evil, but necessary…
Registration starts at 9am! Get there early to check-in, get your fancy nametag, and find a seat.
Parking is FREE in designated areas. There will be signs to help you find where to park.
You'll get 90 minutes for lunch! Make the most of that time by meeting new people. We will help that along with the above-mentioned fancy nametags.
Only people that show up with tickets are allowed to enter.
We ask you to commit to spending the whole time with us and don't arrive late or leave early. You'll miss some good stuff.
Tickets are not refundable.
Lunch is included in your ticket!
We will have plenty of volunteers that day to make your time with us enjoyable and easy.
How do I register and buy tickets?
Tickets for TEDxHickory 2023 are available now!  Click this link to purchase your tickets.
When is it? 
Saturday, April 22nd, 2023
Where is it?
Belk Centrum
Lenoir-Rhyne University
Hickory, NC 28601