The speaker application for TEDxHickory 2023 is now closed. Thank you to everyone that applied; we will be announcing our speakers in February 2023.
The following is information that was shared about the speaker application process that ended on December 31st, 2022.
Things to consider before applying to speak at TEDxHickory 2023: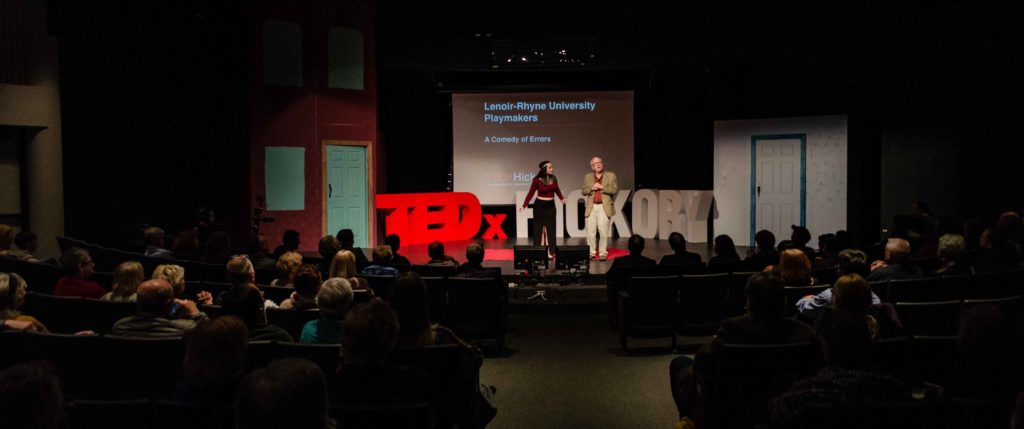 TED's format is unique with you alone on stage with limited audiovisuals. Your message is the most important part of this presentation. Here are some things that you need to be aware of before deciding to apply and in case you were selected:
TEDx Talks have a strict time limit of 18 minutes; if selected, you are encouraged to rehearse your presentation to get the timing down. Please note that your presentation can be less than 18 minutes. Do not try to make your presentation longer than it needs to be. Cover what needs to be covered to convey your topic.
Your content must be accurate. All talks on the TEDxTalks channel represent the opinion of the speaker, not of TED or TEDx, but it is your responsibility not to provide misleading information. Please review the TED Content Guidelines by clicking this link to read in advance and ensure your talk would fall within the guidelines.
In order for your application to be considered, you will be asked to provide a 3-5 minute video of yourself discussing your proposed talk and explaining why you feel your talk would be a good match for our event. You will receive instruction for submitting that video in the application.
Important dates for potential speakers:
Speaker applications are due by December 31st, 2022.
Applicants that are selected for the TEDxHickory 2023 event will be notified by February 1st, 2023.
Selected speakers' presentations in their final format will be due by no later than March 15, 2023 for final review and preparation for the program.
Selected speakers must attend a Mandatory Rehearsal on April 21,2023 to rehearse presentations on the actual stage on Friday, the day before the event.
Selected speakers are expected to be in attendance at the TEDxHickory event the full day on April 22nd, regardless of their presentation time.
Frequently Asked Questions
How many speakers are chosen each year to participate? Ideally there are 6 to 10 speakers.
Do speakers have to pay a fee to participate? No, there is no speaker fee, but speakers are responsible for their own travel costs and any other personal costs incurred such as meals, hotel, etc..
Is there a cost to attend the event? Yes, tickets are available for those who wish to attend the event. Speakers are able to bring up to 2 guests at no cost.
Do speakers have to live in Hickory? The TEDxHickory committee tries to select a variety of speakers who live in the region as well as some from further distances.
How are the speakers selected? The TEDxHickory speaker committee reviews the speaker applications and selects presentation topics that are unique, may not have been presented in the past, relate to the theme, and will be impactful to the audience.